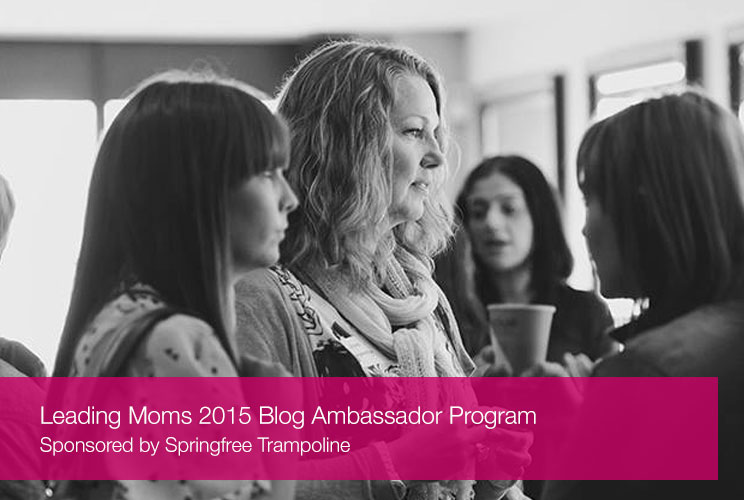 We're currently recruiting Blog Ambassadors for Leading Moms 2016. Fill out this application form if you're interested.
Blog ambassador perks include:
One media ticket to our event
Reserved seating at the event
Childcare, courtesy of Kids and Company, ideal for kids 12 months to five years of age. Infants may stay with their mothers during the event.
Breakfast
Lunch
Acknowledgement on our Media sponsor page and social media
And more!
Thanks to Springfree Trampoline, for sponsoring the Blog Ambassador program!

You Might also like


Discover Vancouver's best places for moms, picked by moms
Launching Fall 2014.

More information: www.jellybeen.co | Twitter: @jellybeenco |Facebook

Gender imbalance and racism have been a driving force in Lotte Davis's life ever since she grew up in Africa in the 50's. Now she's building schools in Africa and providing scholarships for girls in an effort to create change. Learn how one woman can start a multiplier effect that will ultimately impact tens of thousands of people.

Lotte Davis is the Co-Founder of AG Hair, the only manufacturer of professional hair care products in Canada, with distribution in over 15,000 salons and beauty stores across North America, Australia, Central America, South America and Taiwan.In addition to building her company into a well-renowned and respected beauty brand, Davis has worked tirelessly to demonstrate that AG Hair cares. Having grown up in the dawn of the apartheid movement in South Africa, she was acutely aware of the legacy of mistreatment and lack of opportunities for women in particular.

In 2008, she began building schools for girls in some of the poorest regions in Africa with funding from AG Hair promotions and AG's salon partners. In 2013, she developed her own NGO called One Girl Can expanding the scope of the work she does in Africa to include scholarships for girls to secondary and post secondary schools.

She continues to build infrastructure at these schools to create more dynamic learning environments, and now mentors and coaches thousands of girls each year to help them realize their potential through goal setting and confidence building. Since 2008, Lotte has raised more than $3.4 million, is building her sixth school in Africa, and provides scholarships for over 235 girls in university and secondary school.

Lotte is the 2016 winner of the YWCA Women of Distinction award for Entrepreneurship and Innovation.

Twitter: @lottedavis

Instagram: @OneGirlCan

---

Madeleine Shaw is a social entrepreneur known for her longstanding commitment to green products, progressive business practices and women entrepreneurs. She is the co-founder of Lunapads.com, a for-profit venture that manufactures and markets an online collection of healthy and eco-friendly products for girls and women to support them throughout their life cycle.

Thanks to Lunapads, over 1 million pads and tampons are being diverted from landfills every month. She is also the co-founder of Pads4Girls, a social change project that provides sustainable hygiene supplies to girls in developing nations and G Day for Girls, a global social movement to celebrate and empower adolescent girls.

---