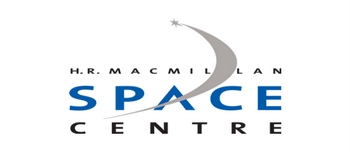 H.R. MacMillan Space Centre is a Sponsor of Leading Moms 2017.
The H.R. MacMillan Space Centre is a non-profit community resource. Through innovative programming, exhibits, and activities, our goal is to educate, inspire and evoke a sense of wonder about the Universe, our planet and space exploration. Visitors can learn about space and the night sky through planetarium star theatre shows, live demonstrations, and an interactive exhibit gallery.
You Might also like
Grounds for Coffee is a Sponsor of Leading Moms 2017.

Grounds for coffee was a child of the '90s – minus the jelly shoes. In 1992, our President and Founder, Dan Hilton, decided to make a 180-degree turn in his career: from banking to baking. He started Grounds for Coffee in 1993, as Vancouver's coffee culture was beginning to pick up steam, and settled into the business of developing a knock-out cinnamon bun recipe from scratch.And that's exactly what he did. Nearly a quarter-century later, Grounds for Coffee sells its cinnamon buns, which are still made by hand with locally-sourced ingredients, to hundreds of locations across B.C. and Alberta.

We are committed to providing the finest-quality food and beverages for our customers, and a cozy neighborhood haven in which to enjoy them. We're also committed to maintaining a happy and healthy team of employees, which is why we've built exceptional employee benefits into our business.

Wesbrook Village is a Sponsor of Leading Moms 2018.

The ideal balance of urban village in a natural setting, Wesbrook Village is a collection of shops and residences nestled in a forest on UBC's Vancouver campus. The easily accessible community features top ranked University Hill Secondary, a newly opened Community Centre, free family events and a variety of playgrounds.


Save

Sarah Lipi Videography is a Partner of Leading Moms 2017.

Award-winning creative director and filmmaker, Sarah Lipi, knew from an early age that her life would always involve a strong dose of creativity. Her journey began with graphic design at her family's visual communications company in São Paulo, Brazil, when she was only thirteen years old. At university, she studied and earned a degree in multimedia graphics and film production and got a start in the film and television industry as a set decorator on TV advertisements. However, Sarah soon realized that her real passions were behind the lens as director, cinematographer, video editor, and photographer.

Sarah has worked on many independent productions. The Passage, her first short film, was screened at film festivals around the world, winning an award at the Canada International Film Festival. She also won the best cinematography award at the L.A. Web Festival for her work on the web series The Last Fall of Ashes, directed by Aaron Wrintrigham. Her photography exhibitions have been featured at the Gibsons Public Art Gallery, Vivo Media Art Center, and other galleries in British Columbia.

Recently, Sarah founded Doc ME!, a movie company that brings families together and save that moment through a stunning movie.

Bauhaus Restaurant Episode 1 from www.docme.ca on Vimeo.