About Sabrina Furminger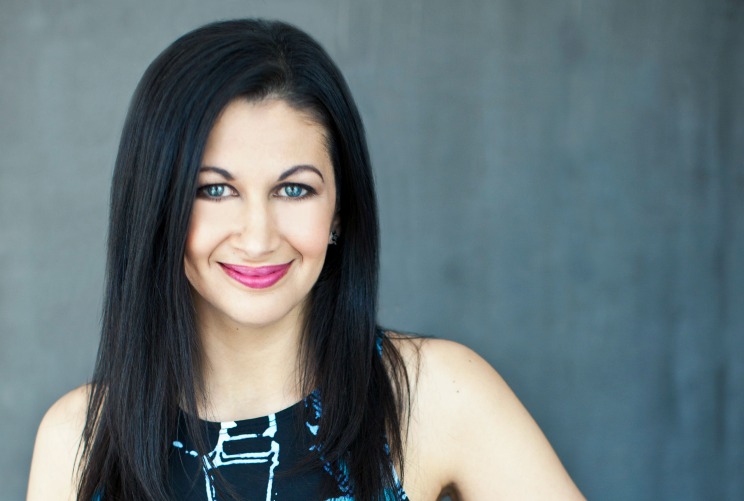 Sabrina Furminger is a Canadian journalist and author based in BC.
A graduate of Queen's University and a veteran of one of the oldest newsrooms in Canada, today Sabrina's area of focus is Vancouver's dynamic film and television industry.
She's the pen behind Reel People, a weekly column in Vancouver's The Westender newspaper covering the local film, television, and web series scene.
Her books include 2011's The Healer, as well as Men of Science Fiction, a collaboration with celebrity photographer Dennys Ilic.
---
You Might also like
Recognized across BC as the anchor of CTV News, Pamela Martin is well-versed in the issues that affect and impact the people and communities across the province and in this video reflects about her life as a mom and broadcaster.

Christine Pilkington is the Publisher of VancouverMom.ca and Founder of the City Mom Now Network. You can find out more at www.vancouvermom.ca and www.citymomnow.com.

This presentation was delivered as the opening for Leading Moms 2012, an event attended by 130 moms on October 3, 2012, in Vancouver. For more information about Leading Moms visit www.leadingmoms.ca.

Christy Clark was sworn in as B.C.'s 35th Premier on March 14, 2011 and was elected Vancouver-Point Grey MLA on May 12, 2011.

She previously served as the MLA for Port Moody-Burnaby Mountain (1996-2001) and Port Moody-Westwood (2001-2005). She has served as Deputy Premier, Minister of Education, Minister of Children and Family Development and vice-chair of the Treasury Board.

She took a break from government in 2005 to spend more time with her family. She worked in the media as a columnist, commentator and host of the "Christy Clark Show" on CKNW.

Premier Clark pioneered the anti-bullying "Pink Shirt Campaign" in B.C. and received a YWCA Woman of Distinction Award. She attended Simon Fraser University, Collège de Sorbonne and the University of Edinburgh.

Fiona Douglas-Crampton believes in the importance of having mentors and in being a mentor to others. Having grown up on a hobby farm in Southern Ontario with five siblings and a barnyard full of animals, Fiona's early life was shaped by her parents' inspiration and mentoring. Today, she regularly coaches people in career transition and delivers workshops on career search and relationship building for women in the job market.

Before becoming the CEO of the Minerva Foundation in September 2011, Fiona's roles included Director of Membership Marketing and Executive Director of the Women's Leadership Circle at the Vancouver Board of Trade, and Acting Director of Fund Development at YWCA Metro Vancouver. She is also currently a mentor with the YWCA and the Vancouver Board of Trade

Fiona resides in Deep Cove, North Vancouver, with her husband Dan, her two children and their dog.

About the Minerva Foundation

With a mission to elevate the visibility, influence and contribution of women leaders, the Minerva Foundation has helped to create and fund programs that have assisted more than 3000 women and girls across British Columbia since its inception in 1999. Learn more about how the Minerva Foundation is changing lives and empowering women by visiting its web site and following them on Twitter at @MinervaBC.