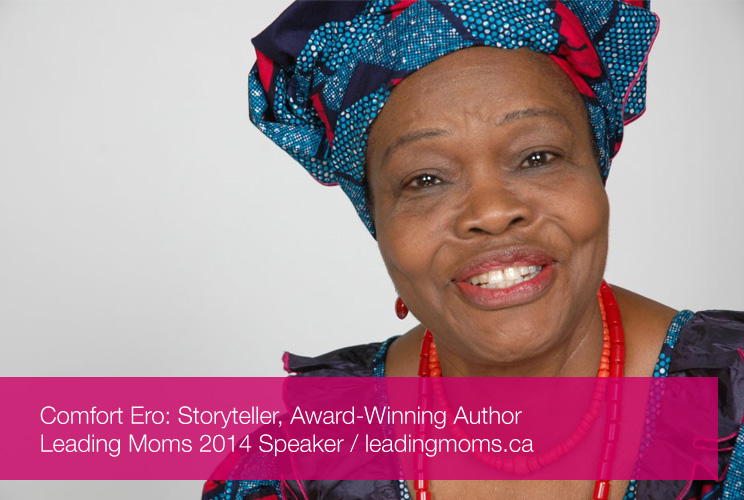 ---
A teacher, writer and master storyteller, Comfort uses her artistic talents to enrich the community with her interactive stories through drama, song, poetry, and story-telling in English and French. She has told stories and conducted workshops in hundreds of Canadian schools and community centres. She has written many books; Kokodiko the Dance Monster is her latest work. Comfort has received many awards as a teacher, performing artist and community worker both in Nigeria and Canada. She uses her artistic talents to discourage discrimination and bullying in schools and to share her African heritage. The Canadian community has benefited immensely from her contribution to education through the Arts.
---
You Might also like
Mother of three, wife and teacher, Elaine Tan Comeau is the 2014 Canadian Mompreneur of the Year, recipient of the Chamber of Commerce Award for Excellence in Business, Award in Teaching Excellence, and she is the CEO/Founder of one of Dragons' Den favorite pitches, Easy Daysies.

All the Best Talks Since 2012

We are so thrilled to announce the launch of the Leading Moms Podcast!

Tune in every other week for all the best talks since 2012.

A platform where every mom has a story, Leading Moms started as an annual one-day event in Vancouver, BC, with an aim for each mom to recognize her significance and belonging, gain a sense of mastery and be impactful in her business, community – or the simple everyday of her family.

Now these thought-provoking, inspirational talks are available on this podcast. Join your host Christine Pilkington, entrepreneur, publisher and TV mom expert, every other week as she shares the best talks from the past six years.

You can subscribe to the Leading Moms Podcast on Apple Podcasts and YouTube. Use another podcast service? You can also add our podcast feed to any podcast player.

Interested in a morning of inspiration, connection, tears and laughter? Take some time out for you, for your head and for your heart! Join us at the 2015 Leading Moms event on September 25th.

Don't miss out on this year's Leading Moms event! Get your ticket.